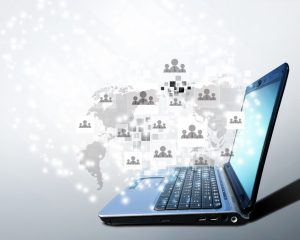 Advantages of a Social Media / Digital Marketing Qualification
With 1.86 billion users on Facebook, over 600 million users on Instagram, over 319 million users on Twitter and 467 million members of LinkedIn, I think it is safe to say that social media is not going away any time soon.
With all these potential customers in the social media space, it is no surprise that businesses of all types and sizes are trying to improve their social media presence.  Some are seeing fantastic engagement, increased brand awareness, and a rise in sales – others not so much.  There is no right way to use social media marketing, but there are definitely some wrong ways.
A whole new career path has sprung up around the area of social media and digital marketing.  A quick search shows nearly 40 jobs displayed in the social media and digital marketing in the Caribbean and this is only set to grow based on what has happened in other parts of the world.
How can you break into this new industry or help your business to use these exciting marketing channels better? 
Well, one of the best ways is to get some proper training.  We are delighted to offer 3 fully accredited distance learning City & Guilds qualifications with our award winning partners in the UK, Concise Training.  Concise Training created the units and criteria for these qualifications for City & Guilds, and use what they teach in their ongoing work with clients.  You really will get the most up to date information possible.
These qualifications will teach you everything you need to know about social media and / or digital marketing in a practical, supported way.  The courses come with unlimited support to assist you through the qualification as well as practical tasks so you put what you are learning into practice straight away.
Many of our learners have seen an increase in brand awareness or developed their career as a direct result of gaining the qualifications.
The 3 City & Guilds qualifications range from a beginner's level of 'how' to use a range of social media and digital marketing channels through to a fully comprehensive digital marketing qualification which includes marketing principles, website development, video, social media, e-mail newsletters, images, content and more.  Do contact us to find out which qualification would be best for you.
Interested?  Register now or contact us at (246) 622-0748 for more information.