Enterprise training programmes that extend beyond the classroom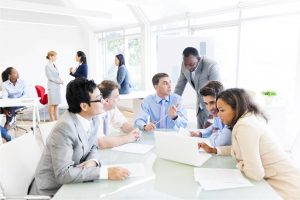 Advantage Caribbean Institute specializes in enterprise training programmes designed to extend beyond the classroom setting to get to the basis of performance improvement.
This offers organizations a "one-stop shop" for a fully comprehensive suite of training and consulting services, which are customizable, scalable and, more importantly, geared specifically to the unique requirements of the organization.
To find out more about programmes tailored to the needs of your organization, call  (246) 622-0748 today to speak with a Training Advisor.
Ask a question - Corporate