Training solutions to meet your needs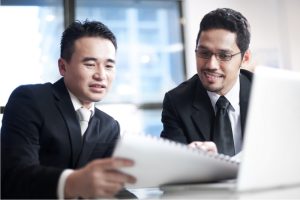 We offer a wide range of training solutions and related services to help you meet your training goals. We understand that no two people, or businesses for that matter, are created the same so we tailor our solutions to suit.
We offer customised services, open class enrolment and Work-Skills training for young people. Management training, technical training, certification training. Whatever your need. Advantage Caribbean can help you.
We have access to SMEs, industry specialists, consultants and trainers from around the globe who offer you more than a "read from the textbook" training experience. We feel it's important that our instructors have more "on the job experience" than you do, therefore, we look for the best talent around to teach our classes.
For the budget conscious, we offer a range of options to help you stay on target. Your Training Advisor will work with you to custom design a solution which will ensure you stretch those training bucks as far as they will go.
Call us today at (246) 622-0748  to see how partnering with Advantage Caribbean Institute can help you reach your training goals.